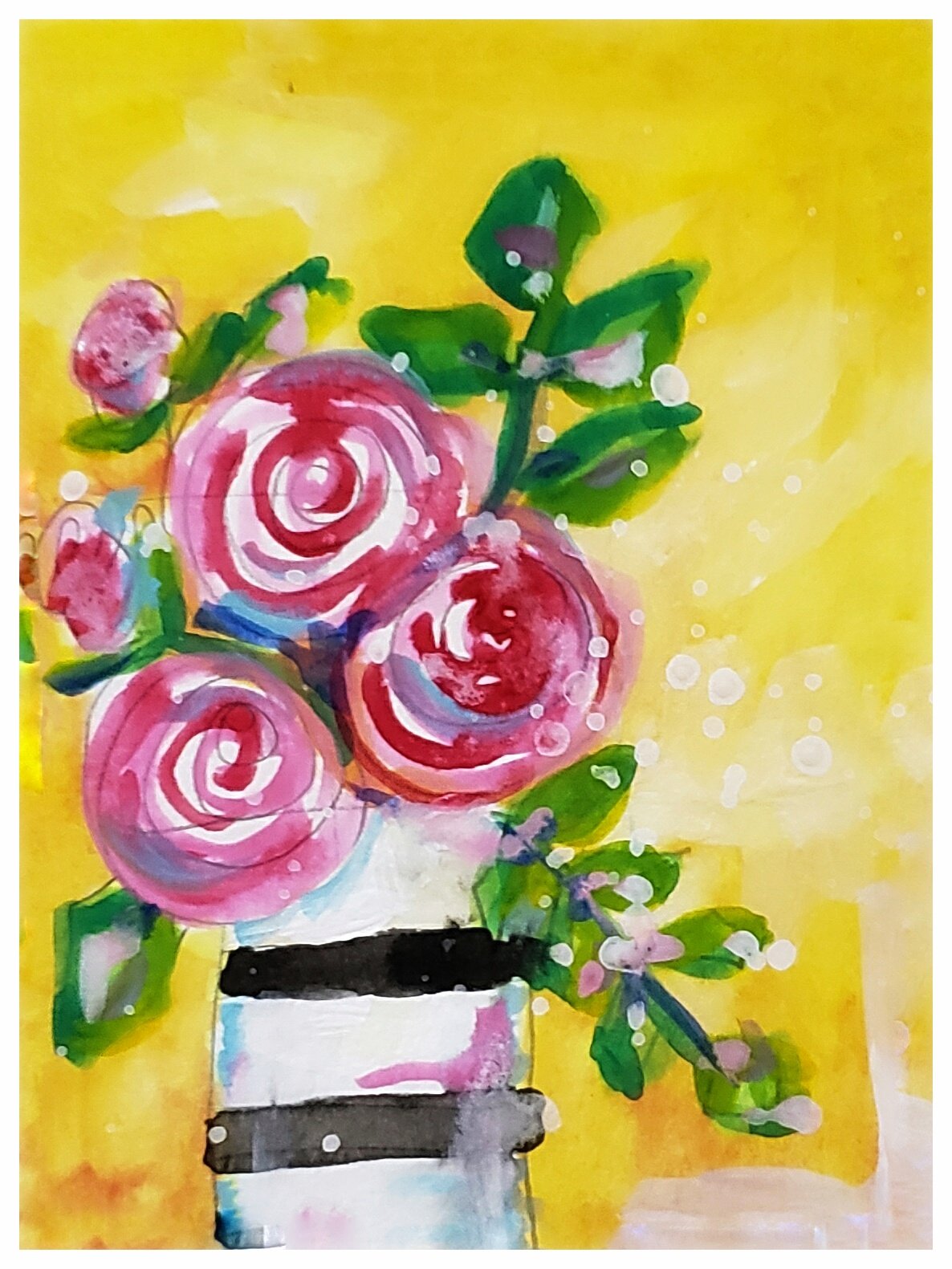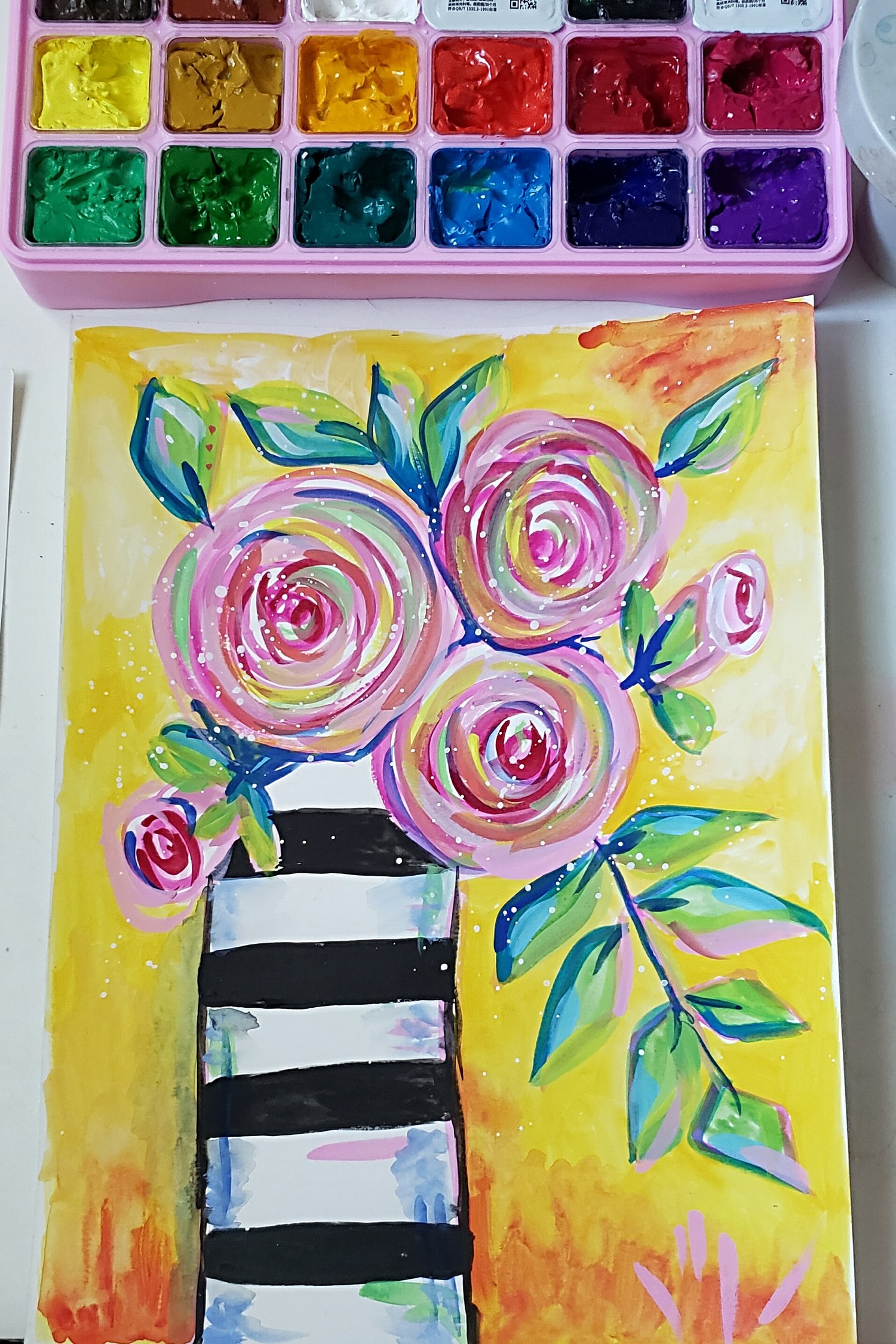 Paint with Me: Abstract Florals in Gouache Roses
On Sale
Hi there!  This is class no. 2 in my Paint with Me Abstract Florals in Gouache series of classes. Most of my classes I speed up the painting portion of my demonstrations as not to bore you but in this Paint with Me Series, I film the paintings in real time so you can see EVERYTHING from start to finish in my process. 

I developed the concept for these classes because I have been going down an abstract floral tangent recently in my artwork and I wanted to explore some specific color schemes that I find VERY attractive in a style that I am currently obsessing over so I thought I would do a series of Paint with Me classes in Gouache because of several reasons =

1. I love the vibrancy of gouache and I remember being really intimidated when I first found out about gouache and wanted to try it so I thought: hey, maybe someone else wants to try gouache and I can make a follow along with me paint class so they can try it too.

2. I love watercolor but this particular abstract floral style doesn't translate as well in watercolor mostly because it is more intuitive and less technical ability, more expressive than exact.

3. Perfect for beginners or those really needing or wanting to 'loosen up' in their artwork, no real rules, just follow along, enjoy the process and because of the colors and subject matter, you are going to end up with a positive result. I think!

Anyhow, I hope you enjoy this class, as always, if you enjoy yourself or learn anything of value I hope you will provide feedback by posting your painting in the project section and leaving a positive review, means a lot on the internet. 

THANKS FOR TAKING MY CLASSES!