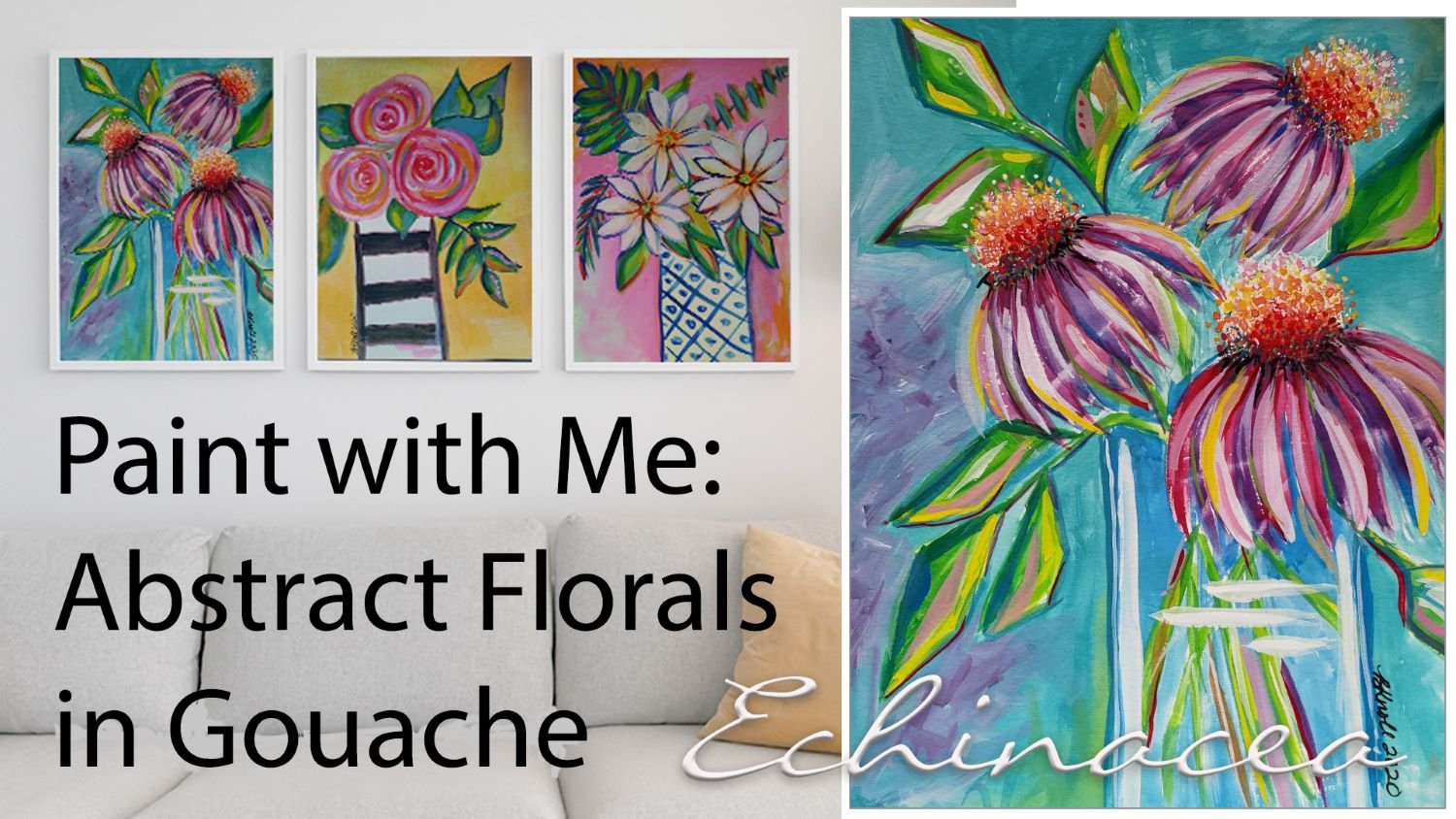 Paint With Me : Abstract Florals in Gouache Echinacea
On Sale
Hi there, this is Brenda Knoll and this class is called Paint with me, Abstract Florals in Gouache Echinacea.  So what is gouache, well I've heard it called 'opaque watercolor' and it is watercolor… in that it is water soluble and water activated… so technically, it is watercolor but I have watercolor pigments that are opaque and they are not called gouache so what's the deal? Hmmmm.

In this class we will be painting an abstract floral arrangement focusing on echinacea in gouache using vibrant colors of purple, yellow, pink and turquoise. I am hoping to make this abstract floral easy enough that a beginner can follow along and be happy with the outcome. 

I love gouache for so many reasons that I am excited to share with you, I hope you enjoy this class and encourage you to post your finished painting in the class project section.